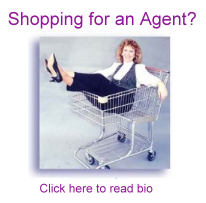 Our Realtors Successes Are Measured by the Satisfaction of Our Clients

shop-homes After more than 30 years of helping people buy and sell homes all over the Bay Area, we still have as much energy and enthusiasm for our work as the day we started. Why? Because we love people!

Whether you're buying your first home, your last home, or somewhere in between, we recognize that your story is unique, and so are your needs. Our formula for success is that we have no formula. We listen to you and your family, and learn about what you need and what's important to you. Then, we come up with a practical program that works for your situation. We judge the success of a deal not by how much commission we make, but by how happy everyone is at the end of the day.

Our team is led by veteran realtor Sandi Ohms, also known as the 'real estate lady in the shopping cart'. Sandi has worked for buyers and sellers in all kinds of market conditions—up, down and sideways. She is a savvy negotiator who can see the moves like a chess master sees a chess board. She has a high sense of urgency, and can adapt quickly to changing market conditions to get you the best deal.

We are based in the East Bay, and have been helping people buy and sell homes all over the Bay Area and California since 1978. We have done hundreds of deals in Fremont, Newark, Dublin, Pleasanton, Livermore and throughout Santa Clara and Alameda counties.